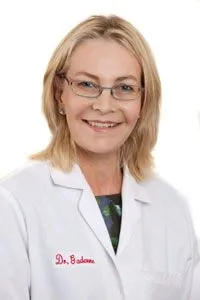 Anne-Sophie J. Gadenne, M.D.
Dr. Anne-Sophie Gadenne graduated from Boston University, manga cum laude in 1985 with a B.A. in biology. She then received her medical degree in 1990 from Boston University School of Medicine. Dr. Gadenne completed an internship in Internal Medicine at University Hospital in Boston. Subsequently, she trained in dermatology at Massachusetts General Hospital in Boston, Ma. at the University of Cincinnati in Ohio and Harvard Medical School in Boston, Ma. During her years of study and training, Dr. Gadenne was a research assistant in biochemistry, hematology and dermatology. Prior to joining Plymouth Dermatology Associates, Dr. Gadenne was an a Assistant Professor of Dermatology at the University of Cincinnati and Chief of Dermatology Section at the Cincinnati VA Hospital in Ohio. As a faculty at the University of Cincinnati she was teaching medical students internal medicine, family practice and dermatology residents. She also during that time worked in a section of immunology research at the University of Cincinnati. Dr. Gadenne now cares for the general dermatological concerns of both children and adults. She has an interest in the medical and surgical management of pre-skin cancers and skin cancers, Also Cosmetics, Fillers, and Botox.
Member:
Mass Medical Society
Mass Academy of Dermatology
American Academy of Dermatology
American Society of Dermatologic Surgery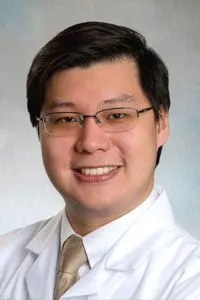 Kenneth K Yu, M.D., Ph.D.
Dr Yu is a board-certified dermatologist, and Harvard-trained Mohs micrographic surgeon. He is a faculty member of Harvard Medical School and specializes in caring for patients with skin cancer.
Dr. Yu received his undergraduate degree in Physics (with Honors), with a double major in Integrated Science, from Northwestern University. He is a graduate of the physician-scientist training program of the University of Southern California and the California Institute of Technology (Caltech), receiving both an M.D. and a Ph.D. degree from these institutions, respectively. He did an internship in internal medicine at Eisenhower Medical Center in Palm Springs, California, and completed his dermatology residency at the University of Michigan in Ann Arbor. He joined the faculty of Harvard Medical School and served as an attending dermatologist on the medical staff of Brigham and Women's Hospital and the Dana-Farber Cancer Center. At Harvard, he received advanced fellowship training in cutaneous immunology, and (Mohs) micrographic surgery and dermatologic oncology.
Dr. Yu is a past winner of the prestigious Career Development Award in Dermatologic Surgery from The Dermatology Foundation, a recipient of research grants from the National Institutes of Health, and a published author in skin disease treatment and skin cancer biology. As a faculty member of Harvard Medical School, Dr. Yu teaches medical students, residents, physician assistants, and other trainees, and serves on the medical staff of Cambridge Health Alliance Hospital in Cambridge, and Beth-Israel Deaconess Hospital in Plymouth.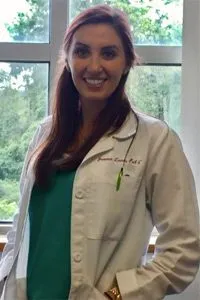 Joanna Z. Van Doren, MPAS, PA-C
Joanna graduated from Providence College with a Bachelor of Science in Biology. She then attended Massachusetts College of Pharmacy and Health Sciences, Worcester campus, where she earned a Master of Physician Assistant Studies and was inducted into the Alpha Eta Honor Society. Joanna holds a PA license in both Massachusetts and Rhode Island and is currently a member of the Society of Dermatology Physician Assistants, American Academy of Dermatology, American Academy of Physician Assistants and Rhode Island Dermatology Society. Prior to joining Plymouth Dermatology Associates, Joanna began her career as a Dermatology PA at a private practice in Johnston, Rhode Island. Family, friends and a strong tie to Cape Cod brought her back to Massachusetts and into our practice.
Meredith Chidsey, MS, PA-C
Meredith received her Bachelor of Arts from Le Moyne College and completed a Pre-Health Post-Baccalaureate Program at New York University. She went on to achieve a Masters of Science in Physician Assistant Studies from Le Moyne College.
Meredith's love for dermatology began while working as a medical assistant in a busy New York City practice while completing clinical hours prior to PA school. During PA school, she interned at a dermatology practice in Upstate New York. Meredith has been practicing as a dermatology physician assistant in the Massachusetts area since 2013 and lives on the South Shore with her husband and children.
Meredith is board-certified by the National Commission on Certification of Physician Assistants and practices medical, surgical and cosmetic dermatology. She is a member of the American Academy of Physician Assistants, a Fellow of the Society of Dermatology Physician Assistants and a Fellow of the New England Dermatology Society.
Chelsea Culhane, NP
Chelsea Culhane earned her Bachelor of Science in Nursing from American International College in Springfield, MA. After working as a registered nurse in the hospital setting she decided to return to American International College to earn her Master of Science in Nursing. After receiving her master's degree, Chelsea began working in aesthetics as an injector.
While Chelsea has experience in cosmetics, she is excited to expand her skills and knowledge in dermatology. Chelsea received her dermatology training from Dr. Gadenne and Dr. Yu. She lives on the South Shore with her husband, baby and husky, Zeus.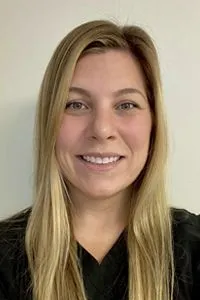 Shelby Camara, LPN
Shelby Camara earned her LPN degree in 2018. She since then has traveled and worked in multiple states giving her a unique and diverse work experience. She came to work for Plymouth Dermatology after previously working with Dr. Yu to help him establish his MOHS unit here. Shelby is kind and caring when it comes to her patients, and she devotes herself to provide the best care possible.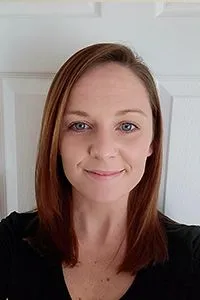 Emily Dentino
Emily is a registered nurse who earned her degree from Laboure College. Prior to working for Plymouth Dermatology, Emily was an adolescent psychiatric nurse. She also spent twelve years working in the field of gastroenterology at Brockton Hospital. With 2+ years of experience in dermatology, she is known for her attention to detail and dedication to getting work done. She values the importance of patient centered care, and she enjoys working with her team to ensure her patients are receiving the best care possible. In her free time, Emily enjoys figure skating and hiking the White Mountains.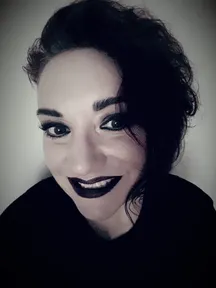 Laurie Stott
Laurie graduated from Briarwood College and attended Brio Academy and Spa Tech Institute graduating with certification in Aesthetics and has attended numerous advanced skincare classes. Prior to coming to Plymouth Dermatology she worked in a dermatology office in eastern Connecticut as well as luxury spas in both Connecticut and Massachusetts. Regarded for her dedication to serious skincare while adding a holistic touch to all of her services. Laurie offers customized facials and skincare consultations, chemical peels, acne treatments, dermaplaning, laser hair removal and IPL rejuvenation therapy.